For the love of a Billy's Breakfast….
Posted by Clare Willison on 25th January, 2019
Filed under: Billy's News

Comments Off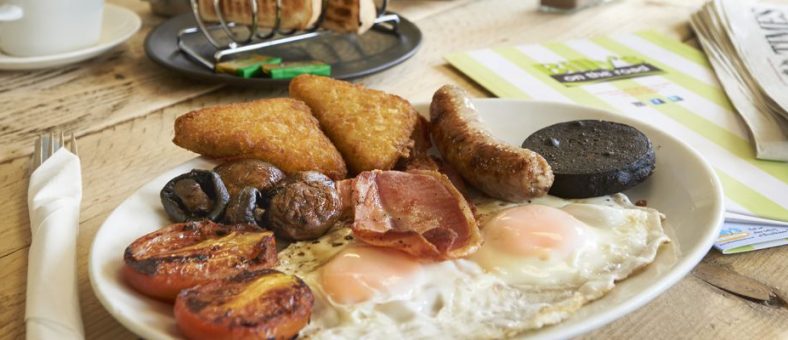 We have always known that you love our breakfasts – it's why we make sure you can enjoy them all day long. But when we recently held a Facebook competition to win a breakfast for two, we were bowled over by the response. In fact, we had so many entries we felt that we couldn't just give one prize, so upped it to five.
It was a delight to read through your positive comments and to discover what adventurous customers we have. While the plate-groaning Billy's Big Breakfast of double sausage, bacon, eggs has a huge fan base, you also told us about your other favourites.
Top of the list was the Italian Frittata – a delicious combo of three eggs, sweet fried peppers, courgette, peas, potato, onions and a sprinkle of parmesan.  And you love to spice things up with the Avocado Breakfast (on fried potatoes, two fried eggs, melted cheese, chilli tomato and pepper salsa) and our Huevos Rancheros (a bean, tomato and chorizo stew, topped with two fried eggs and melted cheese, with a tortilla) receiving equal amounts of affection.
There should have been a separate prize for the customers who not only love our Chakalaka Choo Choo (spicy curried beans with peppers and onion on sourdough toast with two poached eggs) but had eaten it so regularly they could now say it fluently.
Also on the breakfast New Year's honours list was the Yankee Doodle Bagel, the Billy's `Squeaky' and our Smoky Haddock Breakfast.
And we learnt how you were prepared to travel miles to fill up on your favourite Billy's brunch –families driving up from the coast, bikers making our café a half way point for a weekend ride, and one determined customer cycling 40 miles to get here.
While the food – all home cooked on the premises – is the biggest draw, you kindly told us how you enjoyed the service and our wonderful friendly staff. (Will and Frannie were given a special mention).
If you were not one of our five lucky winners, don't feel too downhearted, as we will be running another chance to win a Billy's breakfast in the future. In the meantime, we are open seven days a week and breakfast is served all day. So, whether it is first thing in the morning, around lunchtime, during the afternoon slump or early evening (last orders 6.30pm weekdays) if you get the urge for a Billy's Breakfast, we will be waiting for you.