Come and see our children's art gallery
Posted by Clare Willison on 17th July, 2019
Filed under: Billy's News

Comments Off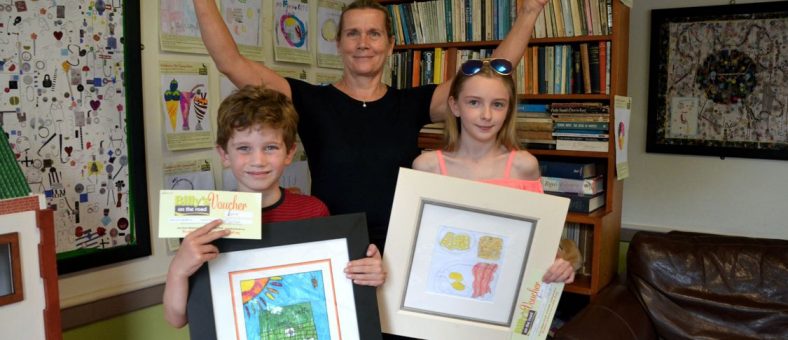 Next time you are at Billy's, take a moment to look at our walls before you leave. Our gallery of artwork has been created by local children who took part in a colouring competition as part of Horsham Year of Culture 2019.
Colourful creations
We set them the challenge to draw, felt-tip or paint their favourite food or image of our café, and we couldn't believe the result – we had over 50 entries from children at local primary schools including Slinfold, Billingshurst and Plaistow & Kirkford, and  Farlington School, as well as artwork from young members of Billingshurst scout and guide group.
Our walls are now lined with mouth-watering creations of ice-cream sundaes, milkshakes, pizzas and burgers, plus almost life-like images of our café, both inside and out.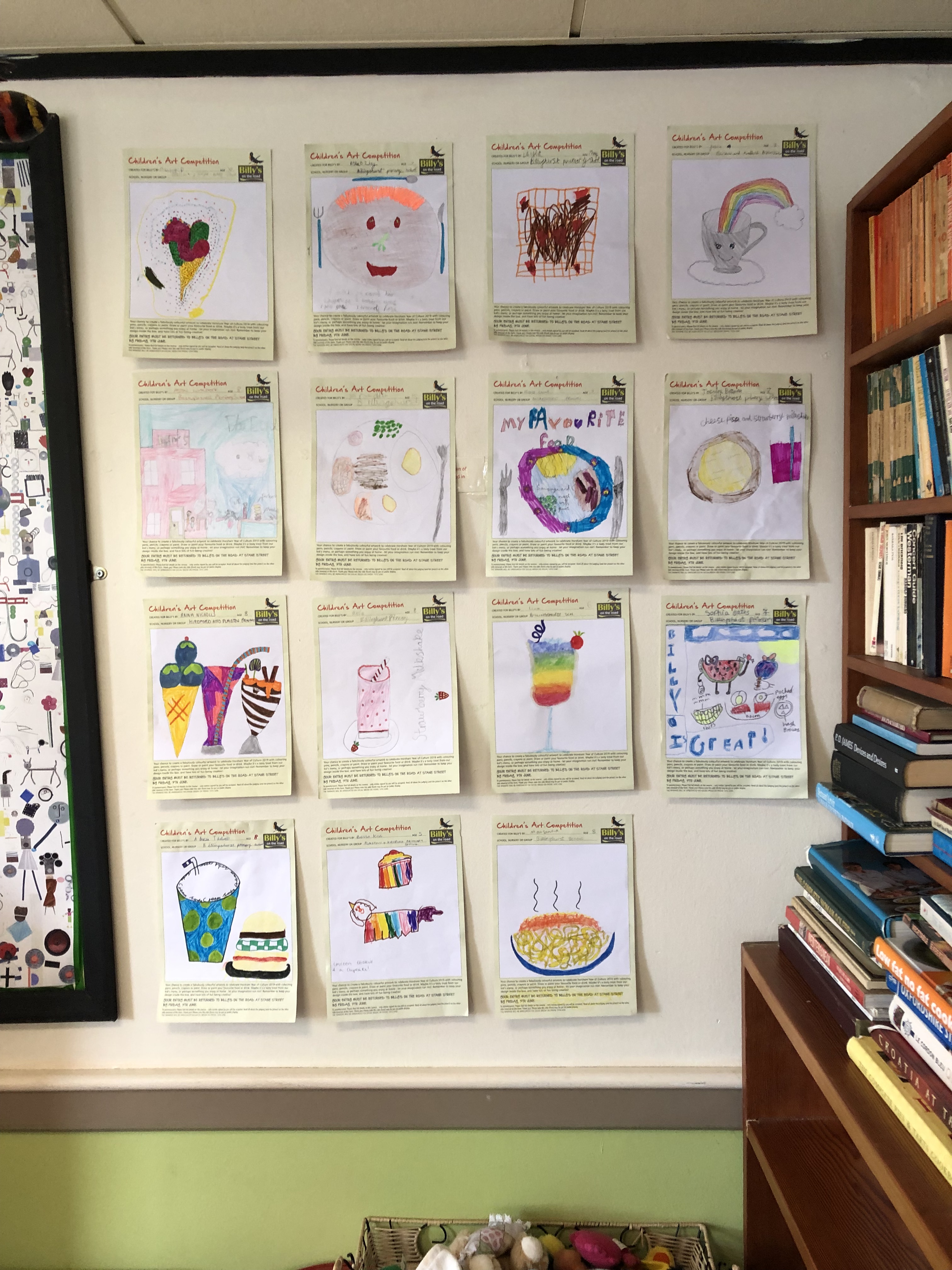 Picking the winners
Putting the pictures up on the wall was the easy part – we then had to pick two winners, one for the under eights and one for the over eights. Luckily, the lovely Lisa Brace, Horsham's Year of Culture coordinator came to help.
After much deliberation and scratching of heads, it was six-year-old Patrick Barry's vibrant felt tip creation of the exterior of the café which won the under-eights category, and a tasty collage of waffles, pancakes and cooked breakfast from 10-year-old Eleanor Mott which took the over-eights prize.
His favourite place
Patrick, from Slinfold Primary, and his family are near-neighbours of ours and his mum Jody told us: "My son loves it here and we often come after school with his friends or for breakfast at the weekend. The other day Patrick said to me `we are lucky to live where we do – because we are so close to Billy's!"
First win
Eleanor, who goes to Farlington School, is also a huge fan and often brings her friends here for breakfast after a sleepover. This was the first time she had won a prize for her artwork and her mum Laura said she was absolutely delighted.
Both the children had their creations professionally framed by the clever people at Caterham Galleries and now the pictures have pride of place on our walls. We can't stop looking at our art gallery – it's a celebration of young artistic talent which is exactly what the Horsham Year of Culture is all about. Well done to all of those who entered. We will be keeping the artwork on the walls for the foreseeable future so all our customers can enjoy them.